Business Insurance Cedar Hill TX | SIG / Haylow Insurance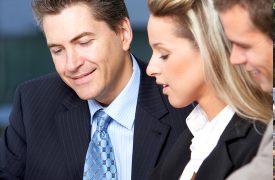 Business Insurance, small business insurance, and commercial insurance, will protect your company, while you concentrate on the business you do best. SIG/Haylow Insurance Group in Cedar Hill, near Mansfield, Texas understands businesses in the community, and we provide the best business insurance possible to keep those businesses protected. We are the Buinsess Insurance provider you can rely on.
The insurance business is what SIG/Haylow Insurance does best. We help small business with their liability insurance needs. We provide commercial insurance quotes. We compare similar business insurance quotes and those special online rates you may see out there. We do the foot work, so you don't have to. We ensure each individual company is insured in the best possible manner. We have business insurance clients all around Mansfield and Cedar Hill, Texas. We take pride in the insurance business, by reviewing all your options with the many business insurance carriers that we represent. We provide our customers with the best quality and pricing available.
We're proud, as business insurance providers in the Mansfield marketplace, to be an advocate for you and your business insurance needs. SIG/Haylow Insurance knows that, in Cedar Hill and Mansfield, as well as all around Texas, there are as many unique business insurance needs as there are businesses in those areas. Every business is unique – talk to us today, to find out how to get the best price and value on your business insurance.
SIG / Haylow Insurance Group
265 Hickerson St, Ste A
Cedar Hill, TX 75104
Phone: 972-293-1275
Fax: 972-293-1385
Toll Free: 1-800-311-0772